Fantastic Middle Grade Graphic Novels
Travel to Distant Lands and the Not-So-Distant Past!
Here at Books of Wonder we're huge fans of graphic novels as a gateway into reading —  that's why we've curated this virtual panel featuring four exhilarating new titles that will entrance your young reader and have them reaching for more!
Get lost in the worlds of DANIEL MCCLOSKEY's Cloud Town, where two polar-opposite friends try to fix a tear in the fabric of the universe alongside giant robots and interdimensional monsters, CAMERON CHITTOCK's Mapmakers and the Lost Magic, where our troublemaking hero accidentally brings an extinct magical creature back to life to take on tyrannical forces, JAKE WYATT's The Well, a modern fable where a young girl steals coins from a sacred well to cover a family debt but soon discovers the price for such a transgression may be too high to pay, and LIAM FRANCIS WALSH's Red Scare, where we follow an 11-year-old who must use her new found ability to fly to protect her family and town at the high of the Communist "red scare." Finally, friendly neighborhood supervillains Mischief and Mayhem are back to tackle middle school and cursed bunny heads in KEN LAMUG's sequel to his Mischief and Mayhem series: The Cursed Bunny.
Sunday, June 19th at 3:00PM EST via Crowdcast!
---
---
---
---
---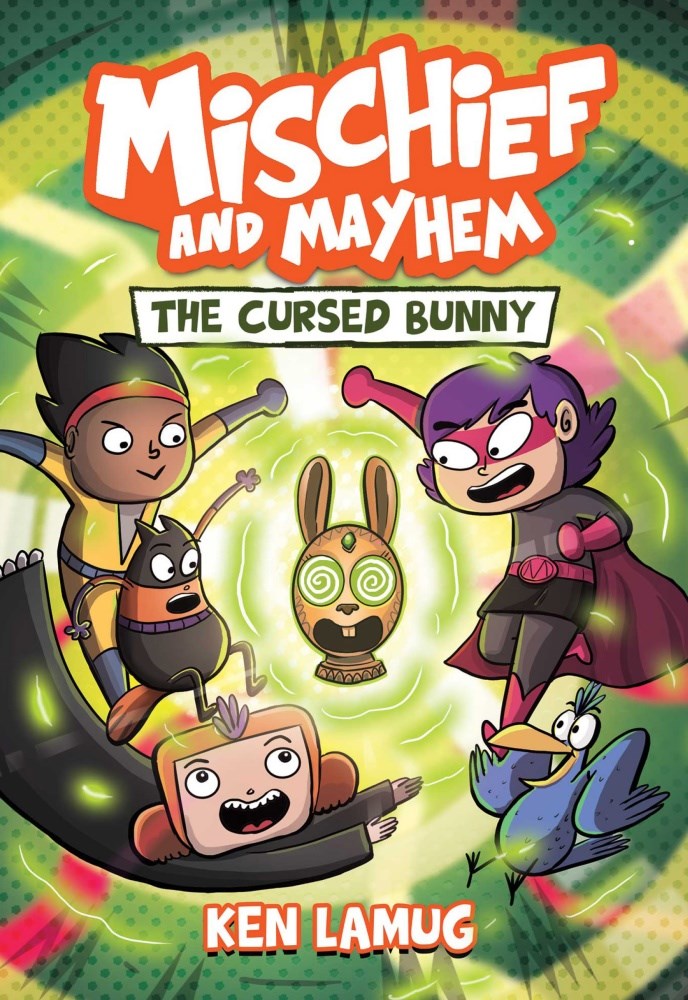 ---
For all Books of Wonder events, we expect all participants to maintain a family friendly atmosphere, inclusive of respect and fairness. Anyone who violates this standard of behavior, including engaging in any form of harassment, inappropriate language, or disruptive conduct, will, at our discretion, be immediately removed.</